Tuesday, 31 May 2016 | Technical Support Team
Monday, 30 May 2016 | Technical Support Team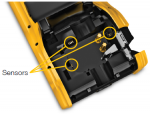 Several sensors inside the label compartment need periodic cleaning to remove dust and other particles that may have accumulated.
Friday, 27 May 2016 | Technical Support Team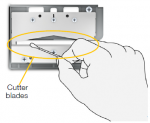 Clean the cutter blade each time you replace the label cartridge. To clean the cutter blade:
Monday, 23 May 2016 | Technical Support Team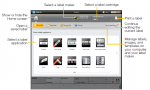 To keep printing clear and crisp labels, occasionally clean the print head. Use the cleaning tool that came with your label maker.
The print head is very delicate, so use care when cleaning. To clean the print head:
Thursday, 19 May 2016 | Technical Support Team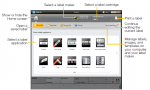 The label maker can be used as a standalone label maker or you can print labels directly from your computer using the latest version of DYMO IDô software. Using DYMO IDô software is the recommended method for producing a high volume of labels.
Friday, 13 May 2016 | Technical Support Team
The default barcode type will be inserted automatically each time you insert a barcode on a label. The factory default barcode type is Code 128.
Tuesday, 10 May 2016 | Technical Support Team
From within each label editor you can choose to set the current properties as the custom default properties for that label type. When custom default properties are set, you avoid having to step through the label application wizard each time you create that type of label.
1 Comment
Thursday, 5 May 2016 |
Technical Support Team
Restoring Factory Default Settings
You can remove any custom settings you made and restore the label maker to the factory default settings. Restoring does not remove your saved labels, favourites, or transferred files.
Tuesday, 5 April 2016 | Sales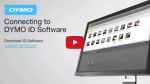 This video shows how to connect the XTL-500 with the DYMO ID software.
Wednesday, 30 March 2016 | Sales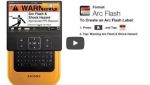 This video shows how to make an Arc Flash Label on an XTL500